Anti -SRC3 Rabbit Primary Polyclonal Antibody

Product Information

| | |
| --- | --- |
| Description | SRC3 rabbit polyclonal |
| Protein full name | Nuclear receptor coactivator 3 |
| Synonyms | NCoA-3, AIB-1, CBP-interacting protein, pCIP, RAC-3, SRC-3, ACTR, TRAM-1, Ncoa3, Aib1, Pcip, Rac3, Tram1 |
| Immunogen | Recombinant protein corresponding to Mouse SRC3 |
| Isotype | IgG |
| Purity | Affinity purification |
| Subcellular location | Cytoplasm, Nucleus |
| Uniprot ID | Q9Y6Q9, O09000, Q9EPU2 |
Applications
| | | |
| --- | --- | --- |
| Applications | IHC | IF |
| Species | Human, Mouse, Rat | Human, Mouse, Rat |
| Dilution | 1: 1000-1: 2000 | 1: 500-1: 1000 |
| Positive tissue | breast cancer, ovary, brain | breast cancer, ovary, brain |
Background
The protein encoded by this gene is a nuclear receptor coactivator that interacts with nuclear hormone receptors to enhance their transcriptional activator functions. The encoded protein has histone acetyltransferase activity and recruits p300/CBP-associated factor and CREB binding protein as part of a multisubunit coactivation complex. This protein is initially found in the cytoplasm but is translocated into the nucleus upon phosphorylation. SRC3 is an oncogene that is reported to be amplified and/or overexpressed in breast and gastric cancer and stimulates AKT signaling and cell growth and tumorigenesis.

Images
| | |
| --- | --- |
| | Immunohistochemistry analysis of paraffin-embedded human breast cancer using SRC3 (GB111066) at dilution of 1: 2000 |
| | Immunohistochemistry analysis of paraffin-embedded mouse ovary using SRC3 (GB111066) at dilution of 1: 2000 |
| | Immunohistochemistry analysis of paraffin-embedded mouse brain using SRC3 (GB111066) at dilution of 1: 2000 |
| | Immunohistochemistry analysis of paraffin-embedded rat brain using SRC3 (GB111066) at dilution of 1: 2000 |
Storage
| | |
| --- | --- |
| Storage | Store at -20 ºC for one year. Avoid repeated freeze/ thaw cycles. |
| Storage Buffer | PBS with 0.02% sodium azide, 100 μg/ml BSA and 50% glycerol. |

Certificate & Exhibition: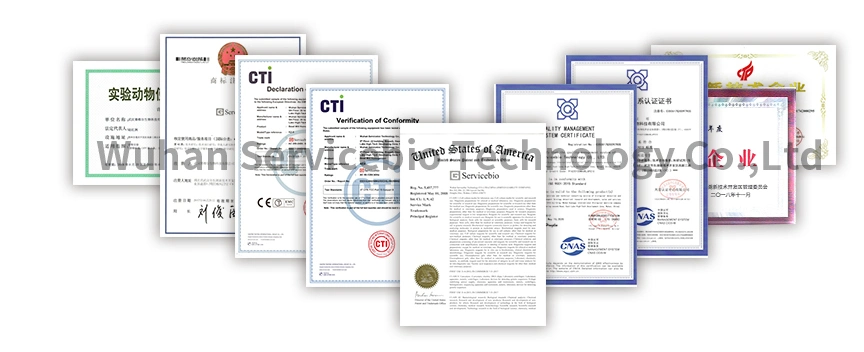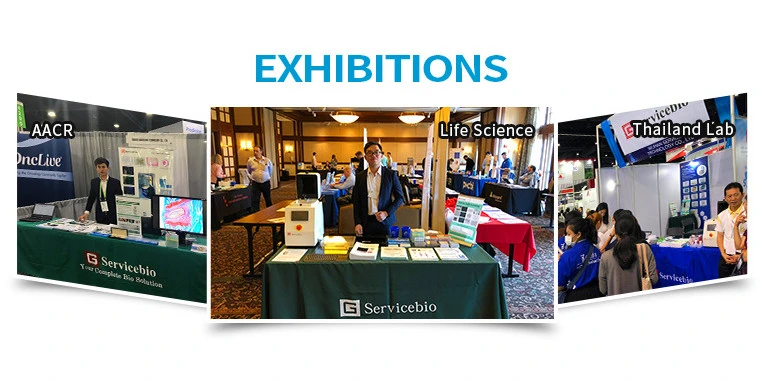 Delivery & Shipment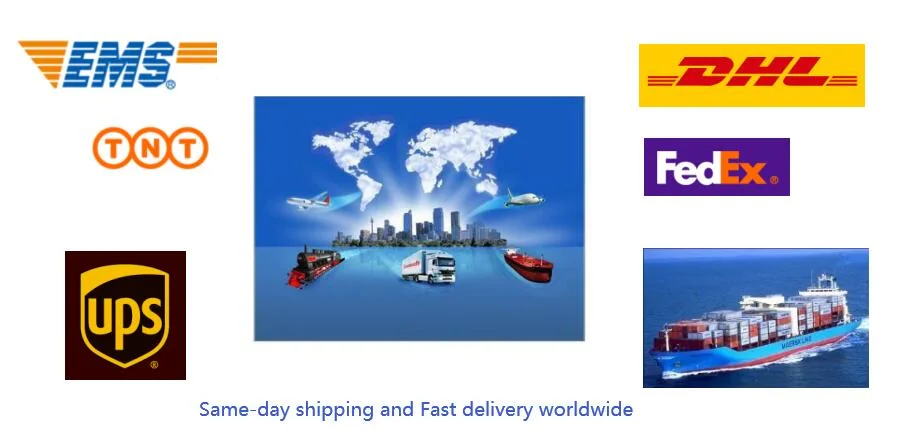 Q/A

1. Are you manufacturer?
Yes we are professional manufacturer for materials-antibodies and laboratory instruments & plasticware, and we can offer the best price for you.

2. Payment Terms:

We can accept 30% advance and before ship the goods to port pay the balance.

3. How about the quality?

We can offer the samples to you with free, you can check the quality before place the order.

4. How do you treat quality complaint?

First of all, our quality control will reduce the quality problem to near zero. If there is a quality problem caused by us, we will send you free goods for replacement or refund your loss.

5. Could you offer a free sample for the quality test?

Free sample is available for customers, but freight cost shall be collected at your side.


Company information:

Wuhan Servicebio Technology Co., Ltd. was founded in 2007, headquartered in Wuhan Optical Valley Biological City, is a high-tech enterprise specializing in providing technical services and scientific research products for life and health science research. With more than 1000 employees and more than 40 service centers in large and medium-sized cities across the country, it can provide support and service to scientists who explore the mysteries of life in an all-round way.

The company has strong scientific research and service strength, has antibody research and development and production center, ultra-micro pathology center, pathological detection center, SPF experimental animal center and other technical platforms, (the company also) has a complete set of experimental platforms, instruments and equipment for pathological immune detection and analysis, and mastered the technical core and patented technology, and independently developed and optimized a variety of experimental methods and processes, and developed a number of matching reagents and consumables. The company has a special R & D team to produce and verify antibodies. Laboratory consumables centrifugal tubes and suckers have formed large-scale production and can be automated packaged. We can provide experimental design, method optimization, Experimental operation, analysis and testing, reagent consumables and other omni-directional integrated scientific research and technical services for customers.

The company's experimental instruments have passed the system certification, not only the internal introduction of ISO9001 quality management system, but also through the European Union CE security certification and FCC certification, National High-tech Enterprise Certification and so on.

Servicebio independent research and development laboratory instruments and matched consumables have been widely used in more than 200 cities in China. The products have been exported to the United States, Canada, Germany, the United Kingdom, Singapore, Malaysia, Thailand and other countries and regions.